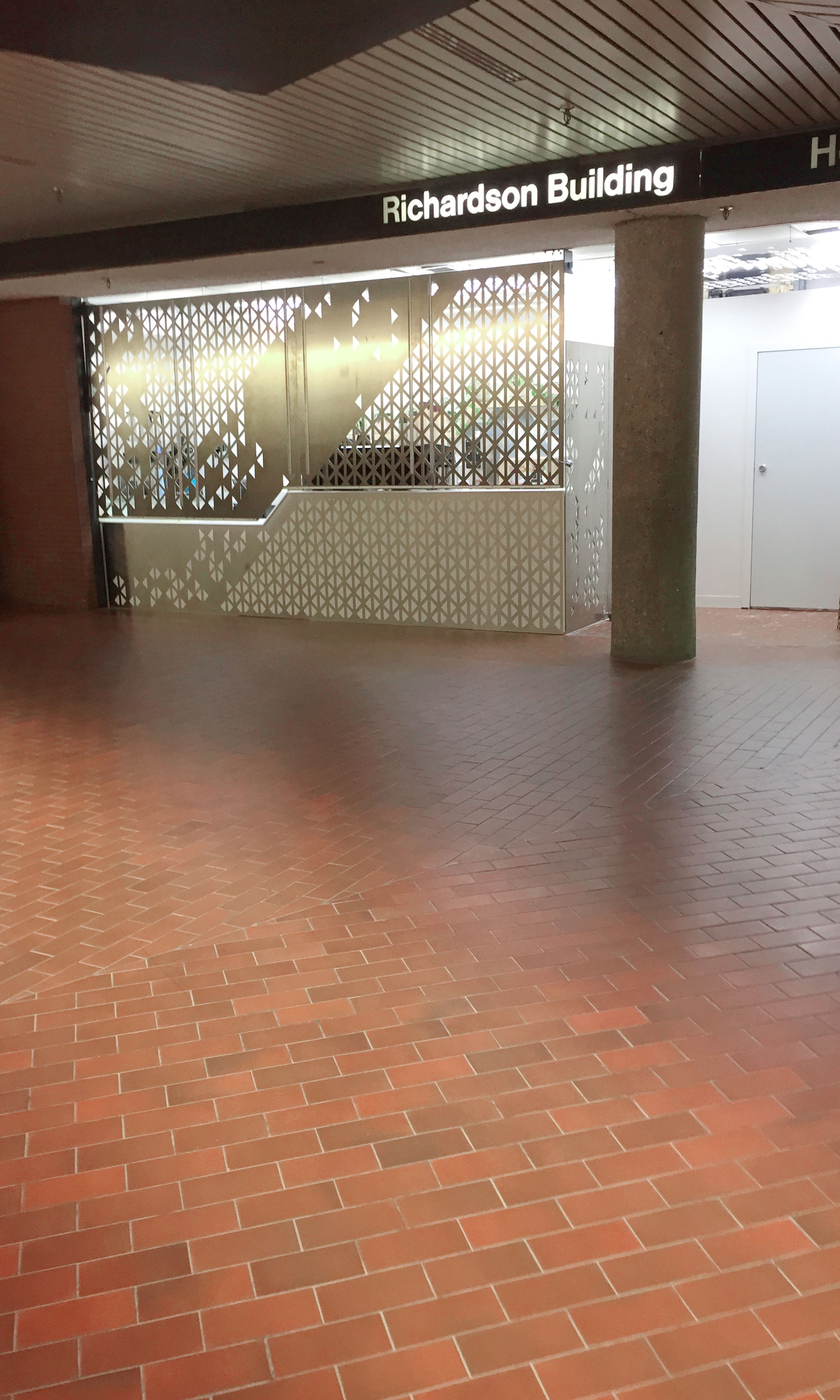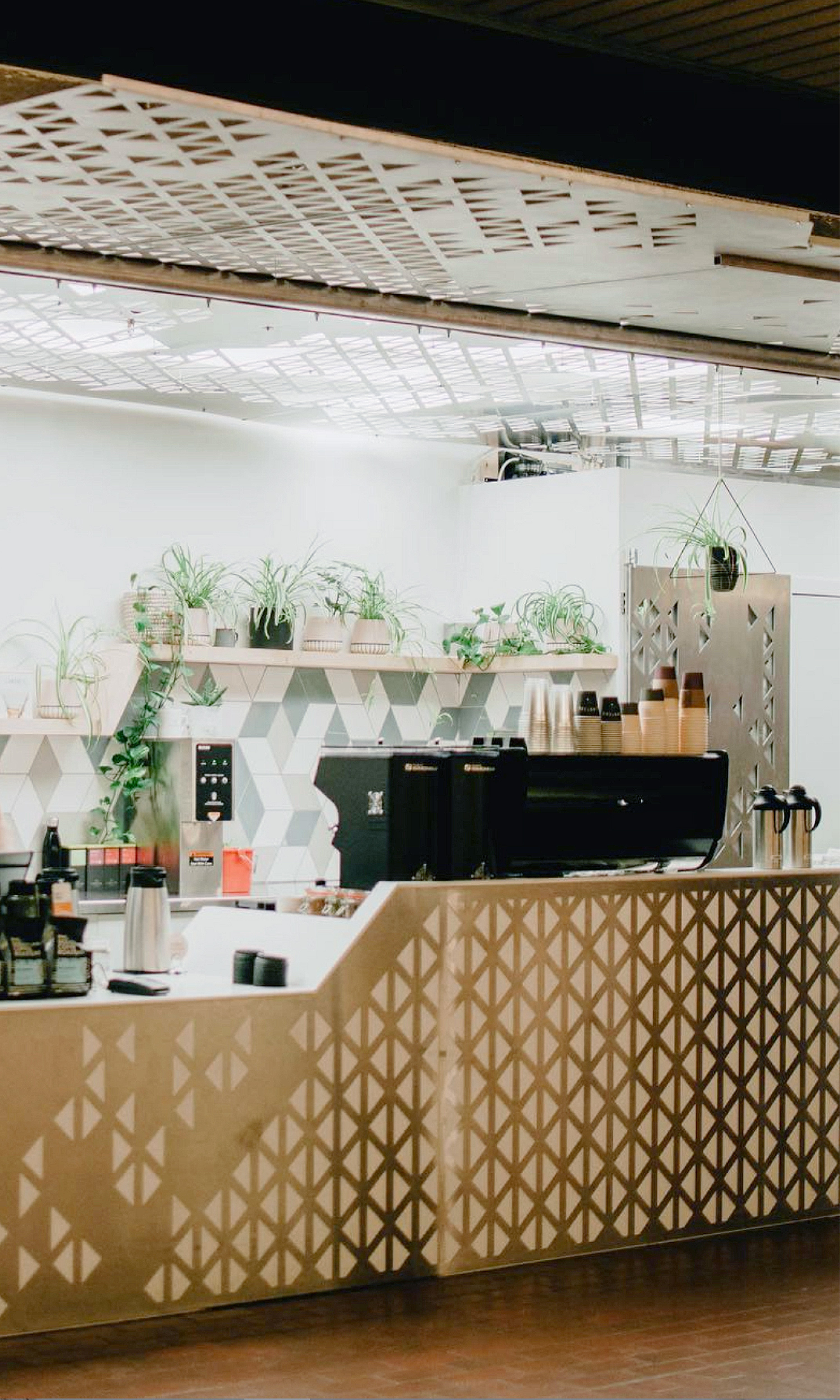 THOM BARGEN COFFEE & TEA, PORTAGE AND MAIN CIRCUS

When local coffee superstars, Thom Bargen, were looking to establish a third location, they seized the opportunity for a small space available in the Underground rotunda below Portage and Main. With daily heavy foot traffic, the decision was easy, and the concept was simple; create a visually stunning coffee shop to provide delicious coffee and snacks to the busy folks of downtown.

Thom Bargen approached Sputnik Architecture to realize this goal. Sputnik took design cues from Thom Bargen's existing locations through the use of bright and clean white finishes, natural wood surfaces, and a few house plants, for good measure. The angular design motif that is found it the main counter, the patterned film and the shelves along the back wall, were borrowed from the painted triangular mosaic found on the floor of their Kennedy location. This design adds a new material, laser-cut aluminum. The aluminum clad front counter, ceiling panels, and security screen help to create a bright, reflective environment, in contrast to the dimly lit rotunda.

Thom Bargen expressed early on, it was important that their third shop must add character to the Portage and Main location. Regardless of whether the shop was open or closed, they wanted a presence and to create intrigue within the rotunda. The folding security screen is a replacement to the necessary, but drab, retractable security gate. The panels retract to the ceiling by a manually operated crank at the back wall. - Imagine a lineup forming of drowsy coffee drinkers, anxiously waiting for their morning cup of joe. The panels slowly begin to rise towards the ceiling, diffusing the light, and creating a canopy above. The extended panels blur the line of where the storefront begins and ends, expanding the small coffee shop footprint, and inviting guests to linger and enjoy the space.

Photos provided by Thom Bargen.